2015 Click here to see my line of Homemade-Designer-Cookies
2012 hatching life...stay tuned...
WINTER 2011/2012
64 Life Cards - Throat chakra video on youtube
FALL 2010/2011
64 Life Cards - Root Chakra series radio interviews
available on demand: click here to listen
Fall 2010

walsoriginals at the ETSY store:
Welcome to the evolution!
Spring/ Summer 2010
Sing Your Heart Song radio listen here for our treasure chest of tools from the Sanctuary of Creativity
Spring 2010
Sanctuary of Creativity - Next Top Author
Winter 2009/2010
blogs

http://walblogs.wordpress.com/about/
Fall 2009: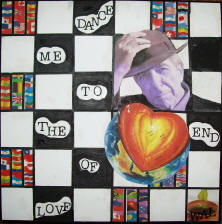 'dance me to the end of love...'
'EMBRACE YOUR SHADOW' & make things happen...
For "Sanctuary of Creativity" workshops call 516 374 6679
Summer 2009: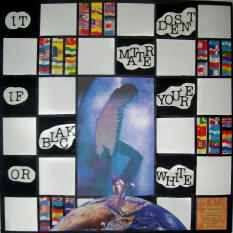 Love Dance
Spring/Summer 2009:
64 Life Cards - Solar Plexus and Heart Chakra videos are viewable on youtube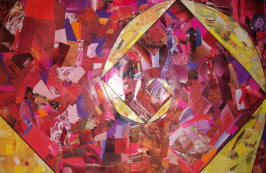 Golden Ratio
Winter 2008/09:
64 Life Cards - Sacral Chakra - video segment is on youtube
Fall 2008:
64 Life Cards 'Evolving Consciousness' the movie
Root Chakra premiers at the Social Cinema Festival in October - LB, NY
Summer 2008: WEA group exhibit "Freedom"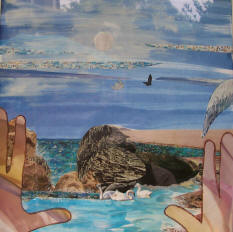 almost paradise
Spring 2008: WEA group exhibit "Fools"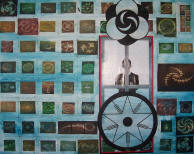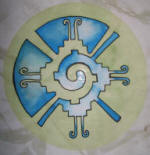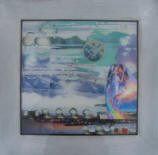 Mr. Simpleton galactic stratosphere
Winter 2008: "New Beginnings" WEA group exhibit in Long Beach NY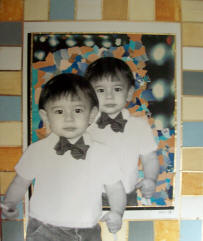 Jayden emerging
"Sanctuary of Creativity" workshop series at the IHCLB
Reconnect to your Creative Spirit/Adult Art Studio - call 516 889 0832
Fall 2008:
Colors of Long Beach - Art Expo - Mandala painting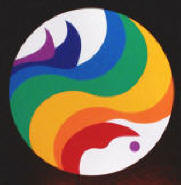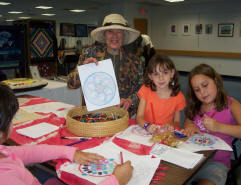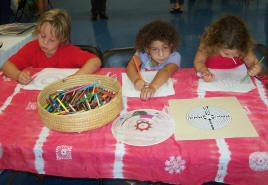 All Artists Party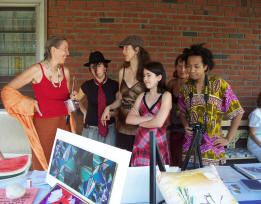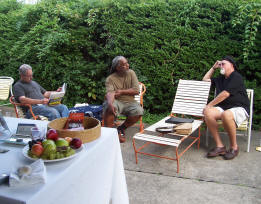 Summer 2007: "Journey" Exhibit at the IHCLB in Long Beach, NY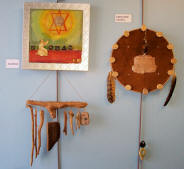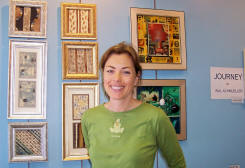 Spring 2007: "Seasons of the Soul" Group exhibit Freeport, NY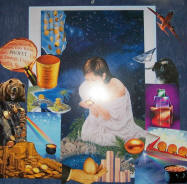 miracles happen
Winter 2006/07 WEA Exhibit: "Celebration of Light" Long Beach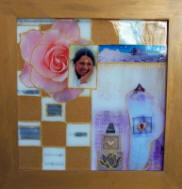 AMMA
Fall 2006: "Open See" at Henri Bendel 5th Ave New York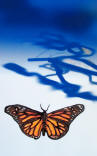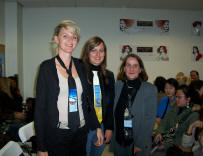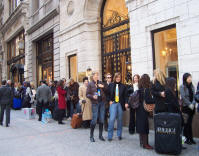 Summer 2006: "Art a la carte'" at the Youth Centers East and West in LB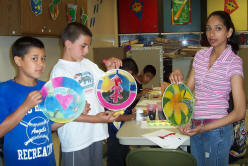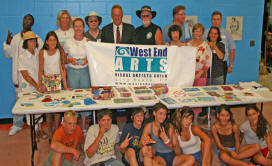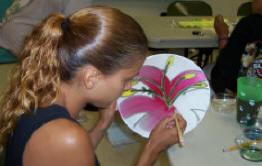 "From Sandbar to City" Exhibit at the Long Beach Historical Museum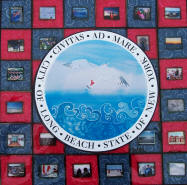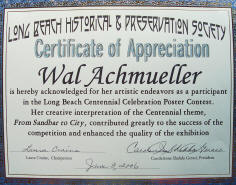 civitas ad mare
May 2006: Fine Art Exhibit and auction to celebrate the 10th Anniversary of the German-American Cultural Council at the Chelsea Manor, East Norwich, NY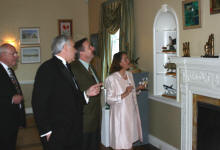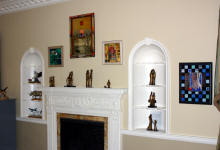 Curators: Wal Achmueller and Bill Hetzler
May 2006: Long Island Film Festival: Featured in "Long Island Artists Habitat" a documentary film of Long Island artists who live their art as integral parts of their lives - by film makers Alexandra Karafinas and Barry Rivadue.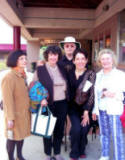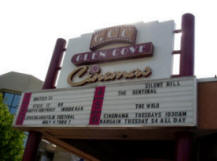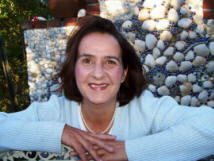 April 2006:

2006 WEA event NY www.westendarts.org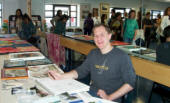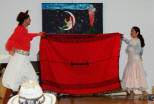 January 2006: Artist of the Month at the Integrative Healing Center in Long Beach NY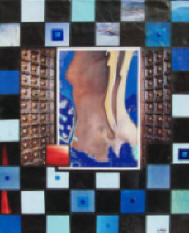 america blue nude
October 2005: "Symphony in Blue" at the LichtBlickStudios NY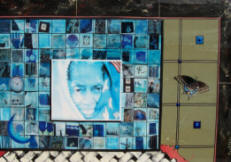 Katrina
August 2005: WEA Artists of the Month Exhibit in Long Beach NY
64 Life Cards and Women in Ties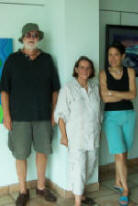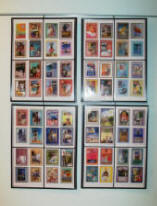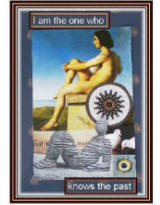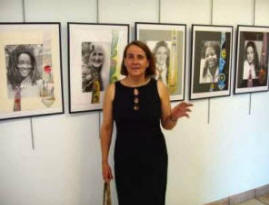 June 2005: Exhibit at the LichtBlickStudios NY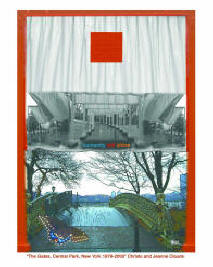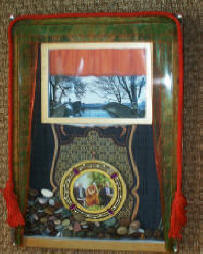 Humanity will shine Healing
inspired by "The Gates, New York, Central Park 1979-2005" Christo and Jeanne-Claude
May 2005: Exhibit and Event "COLORS OF LONG BEACH" 2005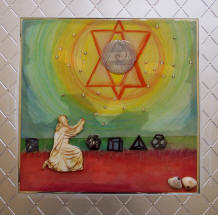 Source
WORKSHOP: "Painting on Silk"

Learn therapeutic techniques of painting on silk.
Painting on silk goes far back and has its origins in ancient china.
Some silk art has been traced back in literature to the Chou Dynasty. Today, painting on silk is a wide spread activity - strongly used in the textile and design industry. It has found many hobbyist lovers due to its multiple uses and possibilities for each creativity.

Learn to create functional items painted on silk.

To reserve your space contact: wal@walsoriginals.com -

this workshop is ongoing and featured in different places

Hewlett-Woodmere Adult Education department at 516 374 8165

Integrative Healing Center in Long Beach 516 889 0832

other workshops presently offered: "Sanctuary of Creativity" series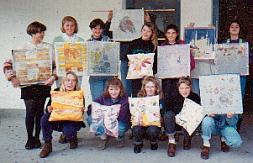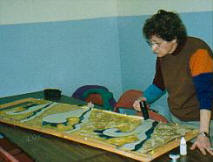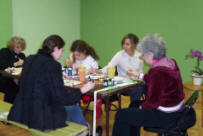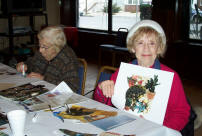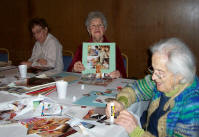 Painting on Silk IHCLB Collage JASA LB (for Seniors 60+)
"Solar fest" in NY - Interactive demo on Mandalas

and @ the 20th Annual Music & Art Festival in Breezy Point, NY
Serving up Inspiration... Group Exhibit @ Casa Angelica - Long Beach NY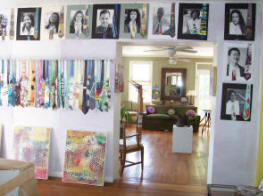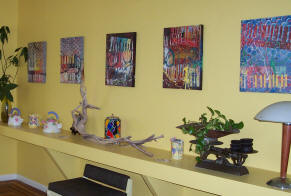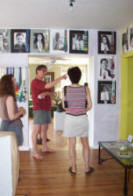 Long Beach NY : "Artists among us" demo "Painting on Silk"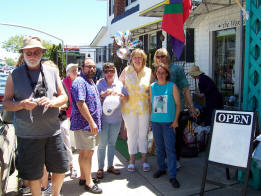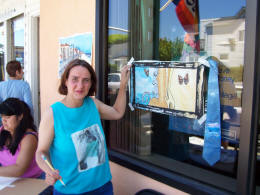 Fine Art Show in Long Beach, NY with West End Arts @ the Kennedy Plaza
GROUP EXHIBIT: "ESSENCE"
Personal Vision of WEST END ARTS @ FOYER ART GALLERY in Freeport, NY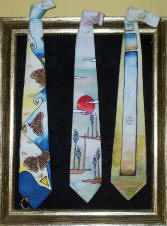 Ties
HAVEN ART - Port Washington, NY - SOLO EXHIBIT: "TIES"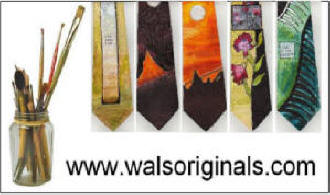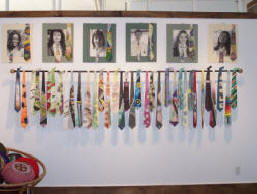 "Painting on SILK" with elaboration on "Flow" and "Creative Self-Expression"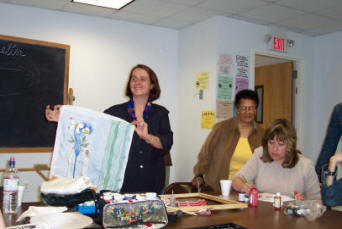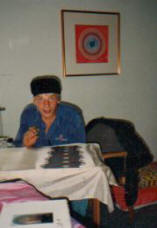 e-mail: wal@walsoriginals.com
back to: www.walsoriginals.com